Courses, Events and Training
Forthcoming Events | Training and conference centre
MRes Marine Biology | Education Events | Marine Science Events Calendar
We run training courses and events, including major courses and workshops. Members receive discounts on courses and training and are able to apply for bursaries. Get in touch  to discuss facilities, rates and bespoke courses. The Marine Science Events Calendar is a great place to find and promote events and courses.

The Field Studies Council is now offering all MBA members a 10% discount on their 2016 marine courses at Millport and Dale Fort.
Booking is available here: www.field-studies-council.org/habitats
Other Forthcoming MBA Events & Courses
02 Oct 2017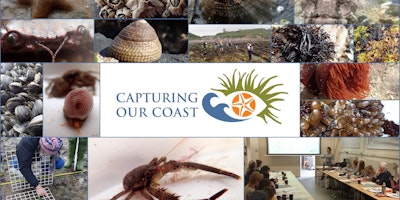 Capturing Our Coast Training - Plymouth, MBA
Event Begins: Mon 02 Oct 2017 19:00:00
Event Ends: Mon 02 Oct 2017 20:30:00
This event will take place at The Marine Biological Association
more details ▼
Citadel Hill
England
PL1 2PB
Capturing our Coast (CoCoast) is a national citizen science initiative aiming to survey rocky coastlines around the UK.  This training evening includes an introduction to the Capturing Our Coast staff, the aims of project, coastal ecology and the fascinating species on our shores. We will also discuss the variety of ways you can contribute to the project. After this training session, you will need to come along to one of our many events on the rocky shore to collect your equipment. Here you will put the survey protocol into practice and begin collecting data. We will also cover lots of species identification –...
read more
07 Oct 2017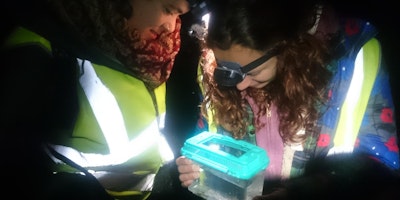 MBA Member Only event - Rockpooling by torchlight
Event Begins: Sat 07 Oct 2017 22:30:00
Event Ends: Sun 08 Oct 2017 01:30:00
This event will take place at Mt Batten
more details ▼
Mt Batten
Plymouth
PL9
We would like to invite fellow MBA members to join us at Batten Bay, Plymouth for a night time rocky shore survey! We will meet at the shelter in between the Mount Batten pub and the Mount Batten Ferry pontoon (http://goo.gl/maps/oZyyK) at 22:30pm. All participants will be briefed on the protocol and how to identify the species found. All confirmed data will be provided to DASSH and made publicly available through the National Biodiversity Network.  The survey is suitable for all levels of expertise. We will be outside for the entire event, so please dress appropriately for the conditions and wear suitable fo...
read more
28 Oct 2017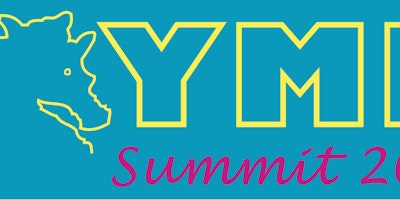 YMB Summit 2017
Event Begins: Sat 28 Oct 2017 10:00:00
Event Ends: Sat 28 Oct 2017 17:00:00
This event will take place at The Marine Biological Association of the United Kingdom
more details ▼
Citadel Hill
Plymouth
PL1 2PB
Young Marine Biologist (YMB) is the MBA's membership category for under 18s passionate about marine biology. Our young members aspire to become marine biologists and are eager to gain experience and make well-informed decisions regarding their career. The YMB Summit 2017 is a new initiative that reflects the MBA's commitment to continue nurturing young people's passion and enthusiasm for marine biology with the aim: To facilitate inclusion of young members in the marine biology community; To provide opportunities for networking, and meeting other marine biologists and representatives from marine biology...
read more
06 Nov 2017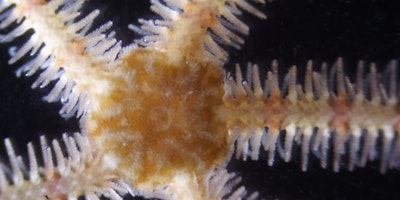 Short Course: Introduction to rocky shore species identification
Event Begins: Mon 06 Nov 2017 09:30:00
Event Ends: Tue 07 Nov 2017 17:30:00
This event will take place at The Marine Biological Association of the United Kingdom
more details ▼
Citadel Hill
PL1 2PB
Come and join us in Plymouth for a fascinating hands-on introduction to life on the rocky shore! Running for the third year, this 2 day course takes place 9:00 am to 17:00 on Monday the 6th November and 09:00 am to 17:00 -Tuesday 7th November 2017. Course Description: A basic introduction to the main groups of animal and seaweeds likely to be found on British rocky shores. This introduction will include an explanation of key identification methods, species confusions as well as a more in-depth look at some commonly found species. Through interactive lectures and demonstrations, field, and laboratory sessions, par...
read more
Return to Top of page
The MBA's membership of the Royal Society of Biology means that our members save up to 75% on the training they offer through their extensive CPD programme.

Major MBA Hosted Courses and Workshops
Facilities
The MBA's Resource Centre provides a spacious and flexible venue combining facilities for workshops, conferences and lectures with laboratory benching and equipment for practical work and field courses. It has a seminar area for up to 80 people and fully equipped laboratory space for up to 40 people. The MBA Common Room serves high quality refreshments for courses and offers the best views in Plymouth!
For details of booking and pricing, see the resource centre page.
Courses can also take advantage of Citadel Hill's high quality science infrastructure, seawater systems and access to the coast.